Learning Experience about HIV Treatment – ACTHIV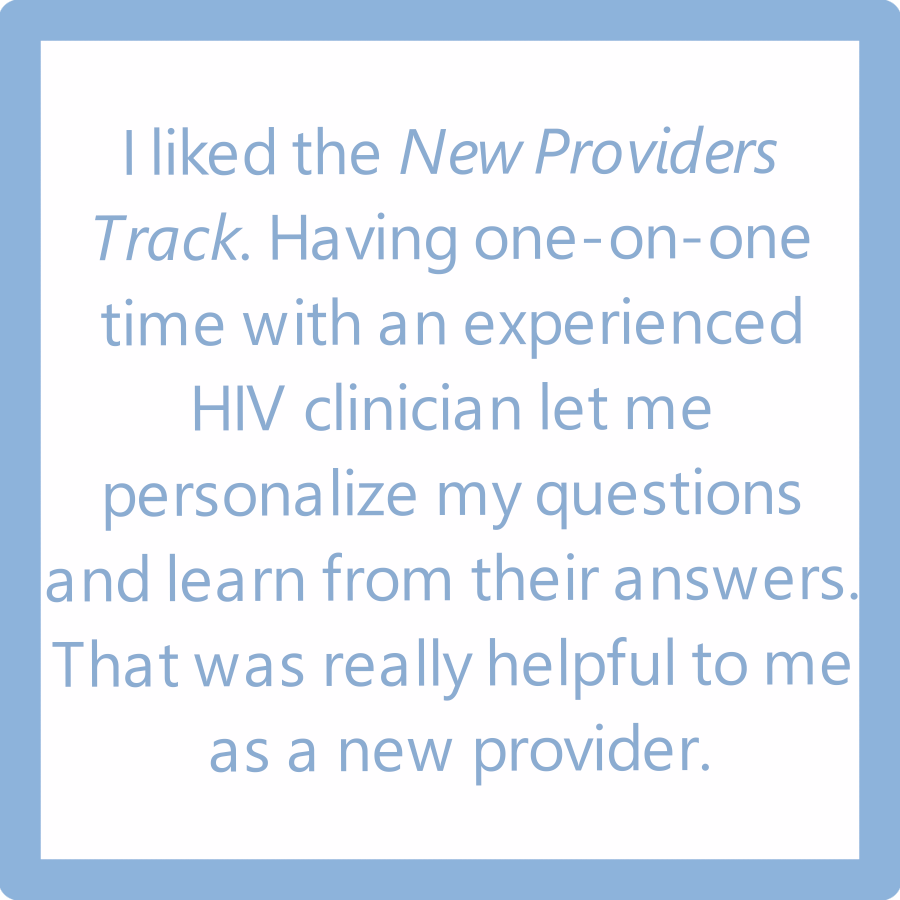 ACTHIV offers a specialized learning experience designed for healthcare providers in training or new to HIV medicine. Led by expert faculty, the curriculum covers the latest advancements in HIV research, diagnosis, treatment, and patient care. Through interactive workshops, case-based discussions, and networking opportunities, participants develop practical skills and cultivate a patient-centered approach.

Objective
To offer a learning experience at ACTHIV that specifically targets providers who are in training or who are new to HIV medicine.
Design
New HIV Providers are matched with experienced HIV clinicians from the ACTHIV Conference Planning Committee
Mentors will share key takeaways from the day's sessions
Mentors and mentees will break into small interprofessional groups to discuss cases where learners can apply what they learned that day to clinical scenarios
Target Audience
Approximately 30 Infectious Disease, Internal Medicine and Family Medicine physicians, NPs, PAs, nurses, pharmacists, and case managers who are new to HIV medicine or in training.
1. Each track participant is encouraged to submit an abstract for poster presentation (this is not mandatory)
2. The ACTHIV New Providers Track
In addition to the Plenary Sessions and General Sessions on Friday and Saturday, track participants are expected to attend the following sessions:
Day 1:
8:30 AM – 12 PM MT 
HIV: The Basics
12 PM – 1 PM MT 
Lunch Meetup/Introductions/Overview/Questions
5:30 PM – 6:30 PM MT
Mentors Recap Key Takeaways from the day
Discussion Breakouts – Learners can bring their questions and will discuss a case(s) with their mentors
Day 2:
12:30 PM – 1:30 PM MT
Lunch Meetup/Questions/Case Discussions
5:00 PM – 6:00 PM MT
Mentors Recap Key Takeaways from the day and what to watch for on Saturday
Game and Discussion Breakouts
3. Track participants will be placed in a small group led by one of the ACTHIV Conference Planning Committee members who will serve as a mentor for the group throughout the conference.
*Each mentor/participant group may meet at 12:00pm – 1:00pm during lunch each day to review the sessions and address questions.
*Mentors will recap key takeaways from the day and lead case-based discussions in which small groups of participants would address 4-5 cases and report to the larger group.
Support
Supported by an educational grant from Gilead Sciences.
How to Participate:
NOTE: To participate in the New Providers Track you must attend the conference in person in Phoenix.
To participate, please apply when registering for the conference. There is no additional cost to conference registrants to participate. Individuals selected for the track will be notified of their acceptance prior to the conference. Participants will be expected to complete brief pre- and post-track surveys to assess their experience.
Comments from Past Participants
Hover over the quote to enlarge.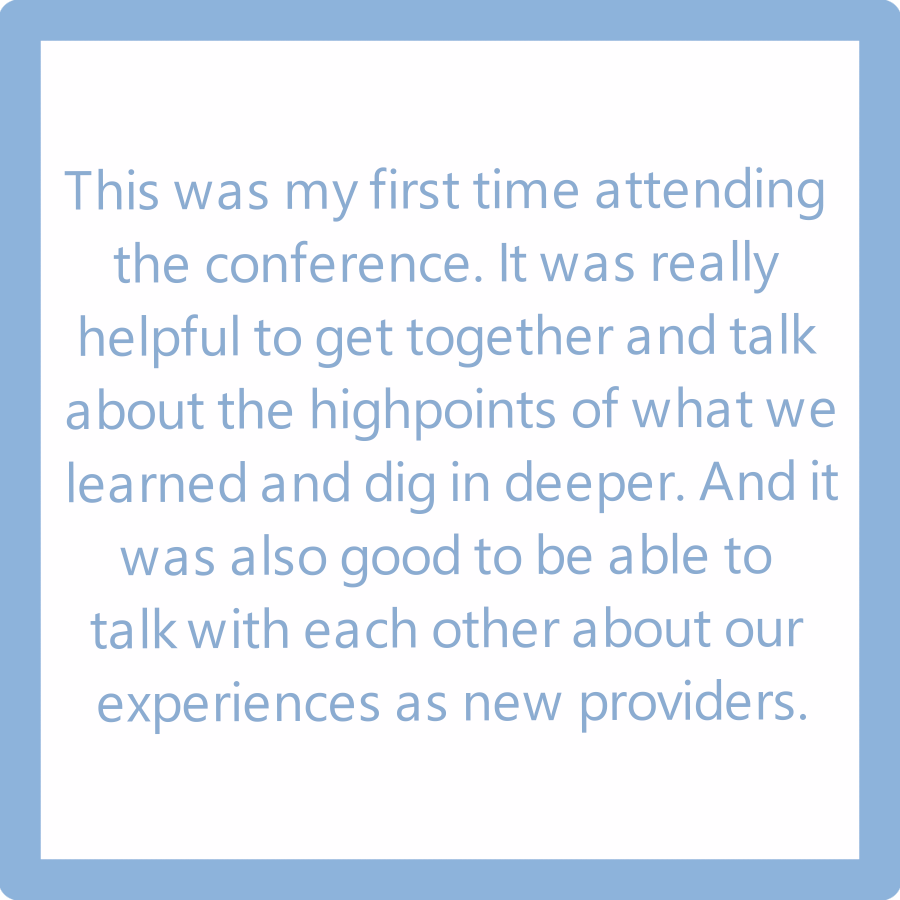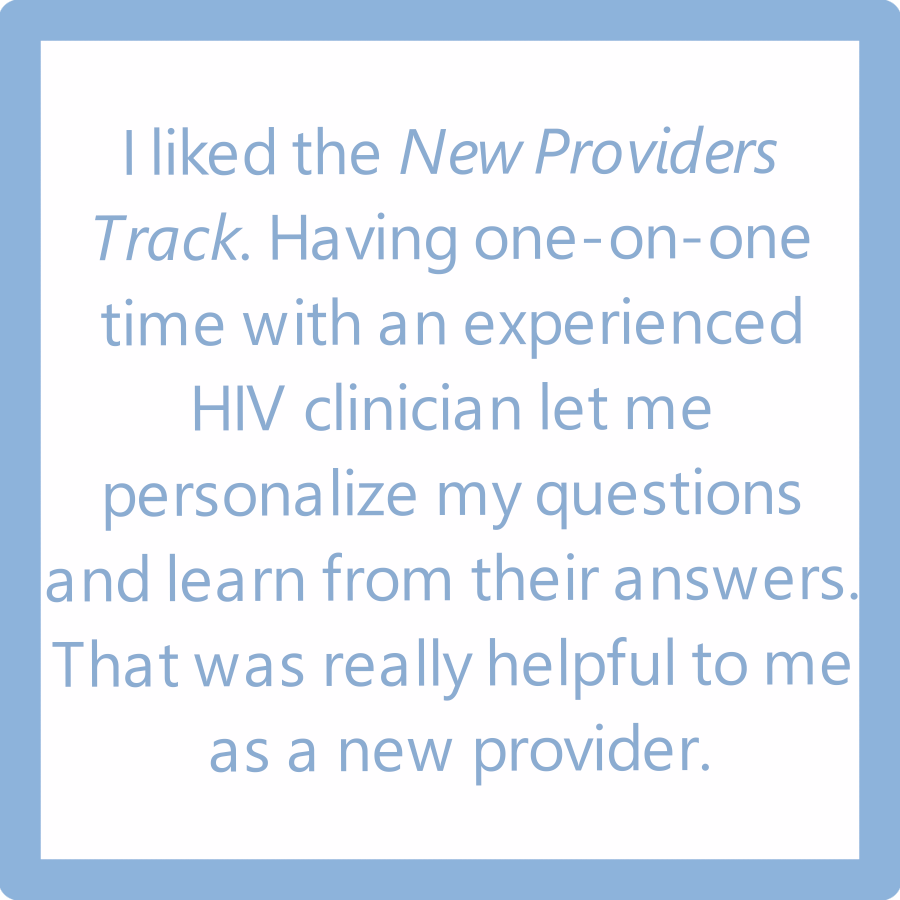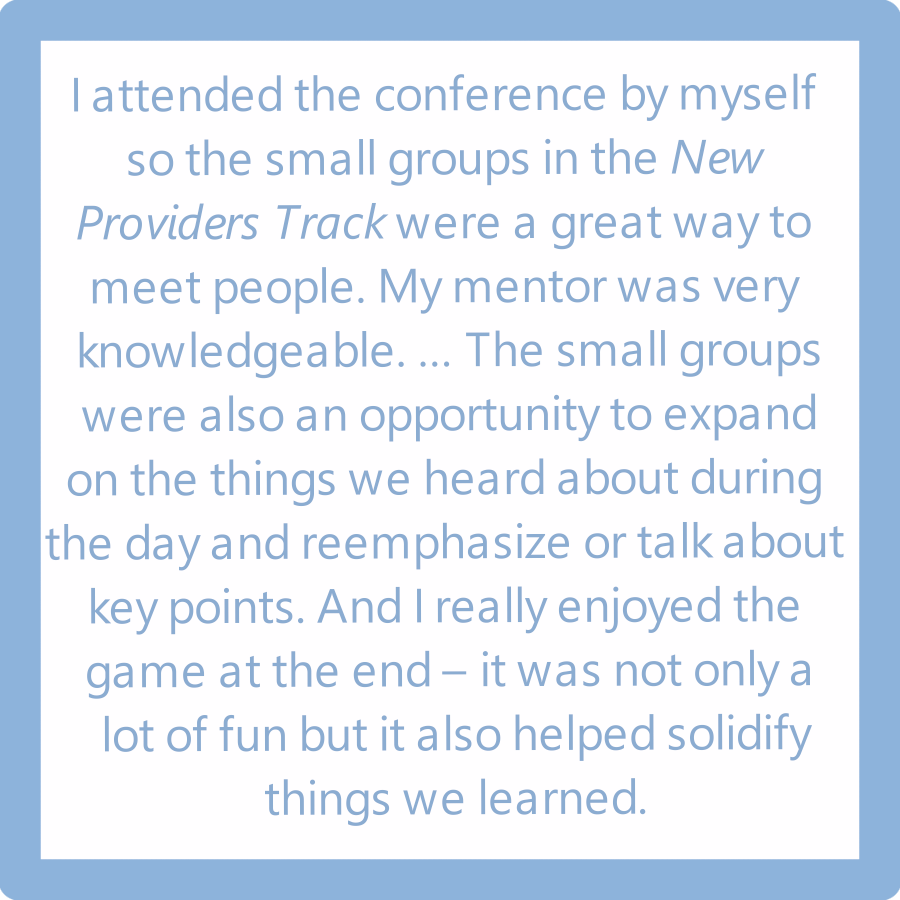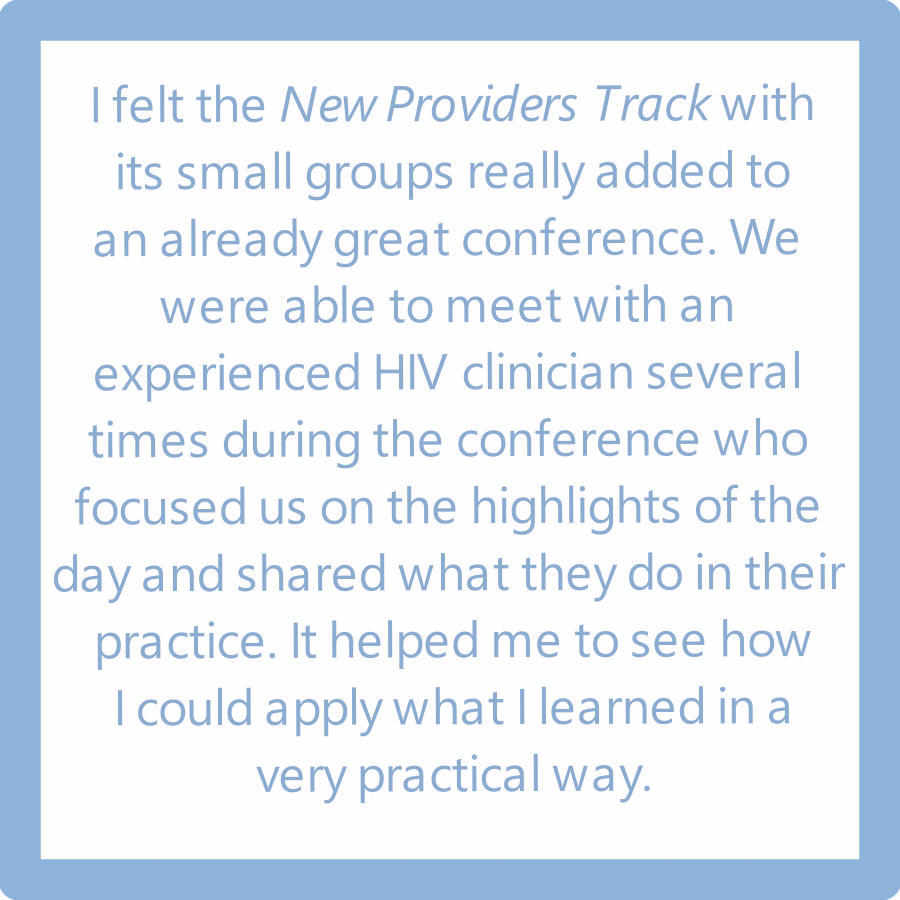 Comments from Past Mentors
Hover over the quote to enlarge.