Please note that all attendees are required to review all HIV CME/CE information provided, as well as the session agenda prior to registering for the conference.
About the Conference
The 17th Annual American Conference for the Treatment of HIV™ (ACTHIV™) is the premier conference in the US dedicated exclusively to members of the frontline team who care for individuals living with HIV or who are at risk of acquiring HIV. The conference delivers information to learners on new developments and research findings that can be rapidly translated and directly applied to the clinical setting.
Target Audience
ACTHIV™ is targeted toward the members of the frontline team caring for persons with or at risk of acquiring HIV: physicians, advanced practice nurses/NPs, PAs, nurses, pharmacists, and medical case managers (including social workers, adherence counselors and treatment advocates) caring for people with HIV in both the primary care and specialist settings.
Other members of the care team are also encouraged to attend.
Global Conference Objectives / Learning Outcomes
At the conclusion of the conference, learners should be better able to collaborate with their care team to:
Review foundational concepts for the care of people with HIV (PWH)
Apply new insights for optimizing antiretroviral therapy and achieving viral suppression among PWH whose care you are involved in
Identify strategies for improving the management of patients with HIV-related liver diseases
Identify challenges and opportunities for the prevention and management of comorbidities and complications in PWH
Incorporate best practices for improving STI and HIV prevention with your care team
Accreditation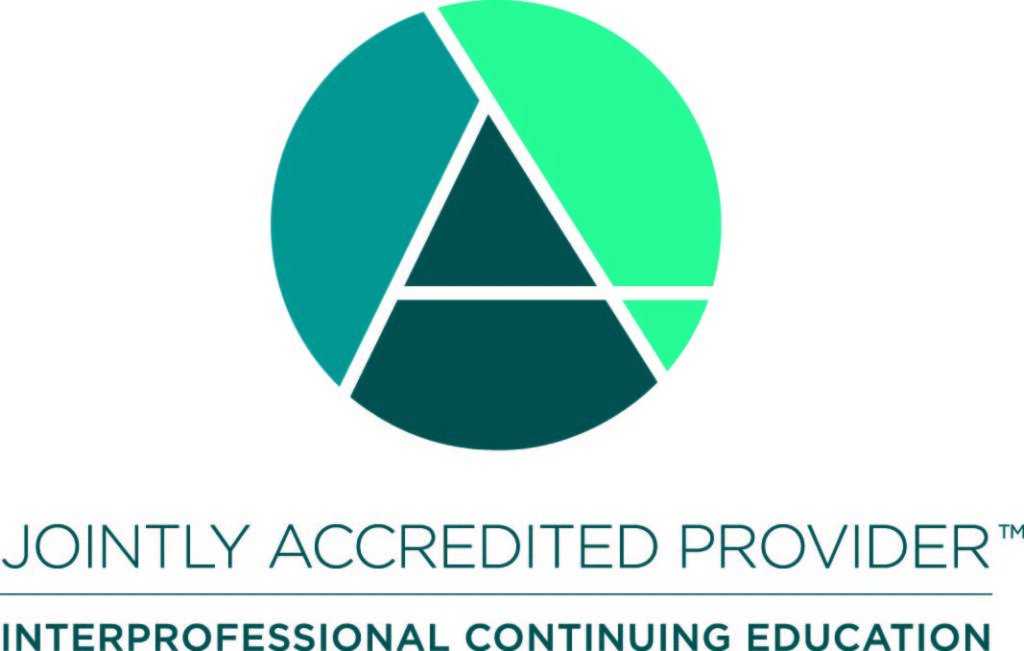 In support of improving patient care, American Academy of CME, Inc. is Jointly accredited by the Accreditation Council for Continuing Medical Education (ACCME), the Accreditation Council for Pharmacy Education (ACPE), and the American Nurses Credentialing Center (ANCC), to provide continuing education for the healthcare team.
Physicians:
American Academy of CME, Inc. designates this live activity for a maximum of 18.25 AMA PRA Category 1 Credit(s)™. Physicians should claim only the credit commensurate with the extent of their participation in the activity.

American Board of Internal Medicine Maintenance of Certification Credits
Successful completion of this CME activity, which includes participation in the evaluation component, enables the participant to earn up to 18.25 MOC points in the American Board of Internal Medicine's (ABIM) Maintenance of Certification (MOC) program. Participants will earn MOC points equivalent to the amount of CME credits claimed for the activity. It is the CME activity provider's responsibility to submit participant completion information to ACCME for the purpose of granting ABIM MOC credit.
By claiming MOC points, you are agreeing to have your participation completion information to be shared with the ACCME and the ABIM. Your points will be automatically submitted to the ABIM on your behalf; please allow 6-8 weeks for your points to display on the ABIM website.
CLAIMING MOC POINTS: If you intend to claim MOC points for your participation, you will need to provide your unique, six-digit ABIM ID Number when completing your evaluation. Physicians who do not know their ABIM ID can look it up on ABIM's website www.abim.org/online/findcand.aspx.
Family Physicians
The AAFP has reviewed The 17th Annual American Conference for the Treatment of HIV™ (ACTHIV™ 2023) and deemed it acceptable for up to 18.25 Live AAFP Prescribed credits. Term of Approval is from 05/04/2023 to 05/06/2023. Physicians should claim only the credit commensurate with the extent of their participation in the activity.
Nurse Practitioners/Nurses:
American Academy of CME, Inc. designates this educational activity for 18.25 ANCC contact hours.
Please check onsite for pharmacotherapeutic contact hours available for each session.
California
Provider approved by the California Board of Registered Nursing, Provider Number CEP16993 for 18.25 contact hours.
PAs:
American Academy of CME, Inc. has been authorized by the American Academy of PAs (AAPA) to award AAPA Category 1 CME credit for activities planned in accordance with AAPA CME Criteria. This activity is designated for 18.25 AAPA Category 1 CME credits. PAs should only claim credit commensurate with the extent of their participation.
Pharmacists:
This activity provides 18.25 ACPE contact hours (1.825 CEUs) of continuing education credit. Universal Activity Number JA4008191-0000-23-001-L02-P Application

Your statement of credit will be issued through CPE Monitor in 6-8 weeks. Only pharmacy learners who provided valid NABP e-Profile ID numbers and month and day of birth (MMDD) will be submitted to CPE Monitor for official record of credit.


Other healthcare professionals will receive a certificate of completion.
Conference Fees
Registration for the conference includes continuing education credits.
Early Bird Registration (prior to March 15, 2023): $400
Standard Price: $500
Student/Resident/Fellow Registration (prior to March 15, 2023): $175
Standard Price: $275
Disclosure Declaration
According to the disclosure policy of the Academy, all faculty, planning committee members, editors, managers and other individuals who are in a position to control content are required to disclose any relationships with any ineligible company(ies). The existence of these relationships is not viewed as implying bias or decreasing the value of the activity. Clinical content is reviewed for fair balance and scientific objectivity, and all relevant financial relationships identified for individuals involved as planners and faculty have been mitigated. Relevant financial relationships will be made known to participants prior to the activity.
The opinions expressed in this educational activity are those of the faculty, and do not represent those of American Academy of CME or ACTHIV™ Institute. This activity is intended as a supplement to existing knowledge, published information, and practice guidelines. Learners should appraise the information presented critically, and draw conclusions only after careful consideration of all available scientific information.
Each person should be cared for as a unique individual who may or may not hold beliefs associated with their backgrounds and circumstances. In addition to treating each patient as a unique individual, care team members should strive to be aware of their own biases and endeavor not to let them influence the quality of care they provide.
Implicit Bias: Implicit bias refers to unconscious attitudes and stereotypes that influence our thoughts, judgements, decisions, and actions without our awareness. Everyone is susceptible to implicit bias, even clinicians. In healthcare, implicit biases can have a significant impact on the quality of care an individual receives. These biases can be both favorable and unfavorable, and are activated involuntarily without an individual's awareness or intentional control. Studies have indicated that healthcare providers' incorrect perceptions can impact providers' communications and clinical decision-making contributing to disparities in clinical outcomes. Addressing implicit biases in healthcare is critical to improving health outcomes and promoting health equity for all patients. Patient-centered care can reduce the impact of implicit bias, by treating each patient as a unique individual who may or may not hold beliefs associated with their backgrounds and circumstances. In addition, recognizing implicit bias in one's own practice using techniques such as self-reflection and mindful clinical decision-making can ensure more equitable and effective care to all patients.
Over the past several decades, cognitive science research has demonstrated human behavior, beliefs and attitudes are shaped by automatic and unconscious cognitive processes. The healthcare profession is devoting greater attention to how these automatic and unconscious processes impact care including: (1) preferential treatment toward or against specific patient populations causing healthcare inequities, (2) influence patient-provider communications leading to misunderstandings and mistrust, and (3) impact access to healthcare and affect treatment decisions resulting in misdiagnosis, delays in treatment and specialty referrals and poor pain management. Considering one might have unconscious biases and exploring them may be uncomfortable because the very idea that they exist may conflict with how clinicians perceive themselves. It is only by becoming aware of one's unconscious biases that members of the healthcare team can take steps to mitigate them to ensure all their patients are treated receive quality healthcare.
Support
This educational activity is supported by independent educational grants from Gilead Sciences, Janssen Therapeutics, Division of Janssen Products, LP; Merck, Theratechnologies, and ViiV Healthcare. Organizations providing independent educational grants were not involved in the development of content or selection of faculty for this educational activity.
Please check back for updates as conference supporters are confirmed.
ADA
In compliance with the Americans with Disabilities Act of 1990, ACTHIV will make all reasonable efforts to accommodate persons with disabilities. Please contact Kyle Cooke at [email protected] with your request.