Case Studies in HIV Prevention and Treatment with Trans Individuals
Release Date: November 30, 2023
Expiration Date: November 30, 2024
Estimated Time to Complete: 1.00 hour
Support for this activity has been made possible through an
educational grant from Gilead Sciences.
---
Educational Need: 
Transgender people, especially transgender women of color, are disproportionately impacted by HIV. New HIV infections in this population are not declining despite the introduction of effective biomedical interventions. Transgender individuals experience unique challenges to optimizing HIV prevention and treatment services, including pervasive stigma and discrimination and limited access to culturally competent healthcare services. This program will describe the epidemiology of HIV among transgender and gender diverse communities, discuss multi-level factors impacting HIV treatment and prevention and demonstrate how the healthcare team can offer more inclusive care that fosters trust and reduces stigma, with benefits to overall health outcomes.
Learning Objectives
After participating in the activity, learners should be better able to:
Address unique barriers to entry and retention in HIV care among transgender individuals diagnosed with HIV
Identify opportunities to promote HIV prevention specific to transgender and gender diverse patients
Discuss strategies to incorporate trans competent healthcare with your care team
Activity Faculty
Tonia Poteat, PhD, MPH, PA-C
Professor, Duke University School of Nursing,
Associate Director, Duke Center for AIDS Research (CFAR) Developmental Core, Co
Co-Director, Duke Sexual and Gender Minority Wellness Program


Asa Radix, MD, PhD, FACP, FIDSA
Senior Director of Research and Education
Callen-Lorde Community Health Center
Faculty Bios:
Tonia Poteat, PhD, MPH, PA-C, is a Professor in the Duke University School of Nursing, Associate Director of the Duke Center for AIDS Research (CFAR) Developmental Core, and Co-Director of the Duke Sexual and Gender Minority Wellness Program. Her research, teaching, and clinical practice focus on HIV and LGBTQ health with particular attention to the health of transgender adults. Certified as an HIV Specialist by the American Academy of HIV Medicine and Gender Specialist by the World Professional Association for Transgender Health, she is an expert in HIV research and care with transgender persons. She currently provides care for people with HIV in the UNC Infectious Diseases Clinic and mentors student providers at the UNC Gender Affirming Care Clinic.
Asa Radix, MD, PhD, is an infectious disease/HIV specialist at the Callen-Lorde Community Health Center and a clinical professor of medicine at NYU Grossman School of Medicine in New York. Dr. Radix is a recognized expert in transgender medicine and has contributed to multiple national and international guidelines for the care of transgender and gender diverse people. Dr. Radix serves on several boards including the HHS Panel on Antiretroviral Guidelines for Adults and Adolescents and was co-chair of the World Professional Association of Transgender Health (WPATH) Standards of Care 8 working group. Their research focuses on STI/HIV risk, HIV prevention and health outcomes in transgender populations.
---
Accreditation and Credit Designation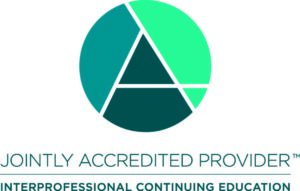 In support of improving patient care, American Academy of CME, Inc. is Jointly accredited by the Accreditation Council for Continuing Medical Education (ACCME), the Accreditation Council for Pharmacy Education (ACPE), and the American Nurses Credentialing Center (ANCC), to provide continuing education for the healthcare team.
Physicians
American Academy of CME, Inc., designates this enduring material for a maximum of 1.00 AMA PRA Category 1 CreditsTM. Physicians should claim only the credit commensurate with the extent of their participation in the activity.
Nurse Practitioners and Nurses
American Academy of CME, Inc., designates this educational activity for 1.00 ANCC contact hours.
California
Provider approved by the California Board of Registered Nursing, Provider Number CEP16993 for 1.00 contact hours.
Physician Assistants
American Academy of CME, Inc. has been authorized by the American Academy of PAs (AAPA) to award AAPA Category 1 CME credit for activities planned in accordance with AAPA CME Criteria. This activity is designated for 1.00 AAPA Category 1 CME credits. Approval is valid until November 21, 2024 PAs should only claim credit commensurate with the extent of their participation.
All other members of the care team will receive a certificate of participation.
---
Target Audience
This activity has been designed to meet the educational needs of the HIV care team, including physicians (both specialists and primary care/family medicine), nurses, nurse practitioners, physician assistants, and pharmacists who are in practice but are newer to HIV medicine or who are in training. Other healthcare providers may also participate.
Disclosure Statement
According to the disclosure policy of the Academy, all faculty, planning committee members, editors, managers and other individuals who are in a position to control content are required to disclose any relationships with any ineligible company(ies). The existence of these relationships is not viewed as implying bias or decreasing the value of the activity. Clinical content has been reviewed for fair balance and scientific objectivity, and all of the relevant financial relationships listed for these individuals have been mitigated.
Disclosure of relevant financial relationships are as follows:
Faculty Educator/Planners
Tonia Poteat, PhD, MPH, PA-C, discloses the following: Consultant PI for research study: ViiV Healthcare
Asa Radix, MD, PhD, FACP, FIDSA: No relevant financial relationships to disclose.
Planners
John JD Juchniewicz, MCIS, CHCP, FACEHP; Natalie Kirkwood, RN, BSN, JD; Edward Moylan RP; Daiquiri Y. Robinson: No relevant financial relationships to disclose.


ACTHIV® Institute Advisory Board Disclosures:
Roger Bedimo, MD, MS, discloses the following: Advisory Board— ViiV Healthcare, Gilead Sciences, Merck, Theratechnologies, Janssen, Shionogi; Grant/Research Support: Merck, Merck*
Carlos del Rio, MD: No relevant financial relationships to disclose.
Jose Gutierrez, PhD, FNP-BC: No relevant financial relationships to disclose.
H. Nina Kim, MD, MSc, discloses the following: Grant/Research Support—Gilead Sciences
Asa E. Radix, MD, PhD, MPH: No relevant financial relationships to disclose.
William R. Short, MD, MPH, discloses the following: Advisory Board—ViiV, Gilead Sciences; Grant/Research Support—Gilead Sciences; Janssen*
Sarah Smith, MHS, PA-C, AAHIVS, discloses the following: Advisory Board—ViiV, Gilead Sciences, Janssen, Merck; Speaker's Bureau— ViiV, Gilead Sciences, Janssen, Merck
Susan Weiss, FNP-BC, MSN, discloses the following: Advisory Board—ViiV, ViiV*
*Relationship has ended
This activity reviews off-label or investigational information.
The opinions expressed in this accredited continuing education activity are those of the faculty, and do not represent those of the Academy or its ACTHIV® Institute. This educational activity is intended as a supplement to existing knowledge, published information, and practice guidelines. Learners should appraise the information presented critically, and draw conclusions only after careful consideration of all available scientific information.


Implicit Bias
Implicit bias refers to unconscious attitudes and stereotypes that influence our thoughts, judgements, decisions, and actions without our awareness. Everyone is susceptible to implicit bias, even clinicians. In healthcare, implicit biases can have a significant impact on the quality of care an individual receives. These biases can be both favorable and unfavorable, and are activated involuntarily without an individual's awareness or intentional control.
Studies have indicated that healthcare providers' incorrect perceptions can impact providers' communications and clinical decision-making contributing to disparities in clinical outcomes. Addressing implicit biases in healthcare is critical to improving health outcomes and promoting health equity for all patients. Patient-centered care can reduce the impact of implicit bias, by treating each patient as a unique individual who may or may not hold beliefs associated with their backgrounds and circumstances. In addition, recognizing implicit bias in one's own practice using techniques such as self-reflection and mindful clinical decision-making can ensure more equitable and effective care to all patients.
Over the past several decades, cognitive science research has demonstrated human behavior, beliefs and attitudes are shaped by automatic and unconscious cognitive processes. The healthcare profession is devoting greater attention to how these automatic and unconscious processes impact care including: (1) preferential treatment toward or against specific patient populations causing healthcare inequities, (2) influence patient-provider communications leading to misunderstandings and mistrust, and (3) impact access to healthcare and affect treatment decisions resulting in misdiagnosis, delays in treatment and specialty referrals and poor pain management.
Considering one might have unconscious biases and exploring them may be uncomfortable because the very idea that they exist may conflict with how clinicians perceive themselves. It is only by becoming aware of one's unconscious biases that members of the healthcare team can take steps to mitigate them to ensure all their patients are treated receive quality healthcare.
Instructions on How to Receive Credit
There are no fees to participate in the activity. Participants must review the activity information including the learning objectives and disclosure statements, as well as the content of the activity. To receive CME/CE credit for your participation, please complete the post-assessment and program evaluation. Your certificate will be available for printing immediately.
---
Privacy and Contact
For more information about the American Academy of CME privacy policy, please access http://www.academycme.org/privacy.htm  For any questions, please contact: [email protected].
Hardware/Software Requirements
This program should be viewed at a resolution of 1024 x 768 or higher using current versions of Microsoft Internet Explorer, Firefox, Chrome or Safari. A high-speed Internet connection is recommended.
Copyright
© 2023. This accredited continuing education activity is held as copyrighted © by American Academy of CME. Through this notice, the Academy grants permission of its use for educational purposes only. These materials may not be used, in whole or in part, for any commercial purposes without prior permission in writing from the copyright owner(s).