Case Studies in Pain Management and Opioid Use in People Living with HIV
– A STEP-HIV Initiative
Release Date: 11/22/2019
Expiration Date: 11/22/2020
Estimated Time to Complete: 1.0 hours
No Longer Available for Credit
Jointly Provided by



Support for this activity has been made possible through educational grants
from Gilead Sciences and ViiV Healthcare.
Activity Description
Chronic pain is a significant problem among people living with HIV (PLWH); studies estimate the prevalence between 39% and 85%. It is therefore not surprisingly that pain is the second most common symptom among PLWH at outpatient clinical visits. However because it is subjective, pain is complicated and can present a diagnostic dilemma – is there one etiology or is it the confluence of multiple disorders impacting nerves (e.g., alcohol use over years combined with old NRTIs that resulted in neuropathic pain)? Further complicating pain treatment is the reality that some people acquired HIV in the setting of substance use. These individuals require appropriate evaluation and treatment but present unique challenges for the care team.
Using case studies and didactics, we will review basic principles in the treatment of chronic, non-cancer pain in PLWH, with particular attention to those complicated patients with a substance use history. Importantly, the interpretation of urine toxicology results in monitoring patient consumption of prescribed medications will be covered. The goal of this webinar is that members of the care team will have increased competence in approaching the patient with HIV and chronic, non-cancer pain.
This free interactive CME/CNE-Certified online activity will focus on tips for the frontline care team caring for those with HIV and pain.
Learning Objectives
After participating in the activity, learners should be better able to
Describe the basic principles of addressing chronic, non-cancer pain in people with HIV
Appraise the role of urine toxicology in the management of chronic non-malignant pain
Implement the basic principles of caring for pain among people with HIV and substance use disorders
Activity Faculty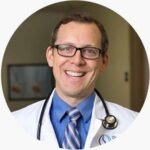 R. Douglas Bruce, MD, MA, MS
Chief of Medicine, Cornell Scott-Hill Health Center
Associate Clinical Professor of Medicine, Yale University
Faculty Bio
Dr. Bruce is the Chief of Medicine at Cornell Scott-Hill Health Center where he provides leadership to the Department of Medicine in their mission to provide the best healthcare for all people. In addition to his role as Chief, Dr. Bruce continues to provide care to individual patients in New Haven.
Dr. Bruce's journey as a health care provider and physician scientist has consistently focused on providing the best care for everyone, particularly those with HIV and substance use disorders. After finishing graduate school, he joined the Yale AIDS Program. Initially his work was focused locally in New Haven, CT where he provided direct clinical care through a mobile health care unit to people who use drugs and provided HIV clinical care to substance users in the local jail and in a prison that released to New Haven. Working with these populations, he began to see the need for improving clinical services in the community and, starting in 2005, this began his long partnership with Cornell Scott-Hill Health Center. In 2014 Dr. Bruce left the fulltime faculty at Yale to become the Chief of Medicine at Cornell Scott-Hill Health Center.
Dr. Bruce is an international expert in the treatment of substance use disorders among people with HIV, hepatitis C and tuberculosis. Dr. Bruce has lectured and published widely and has provided technical assistance to the CDC, USAID, OGAC/PEPFAR, and the United Nations, and non-governmental organizations globally. Dr. Bruce is an Associate Clinical Professor of Medicine at Yale University, co-chair of the IDSA guideline on the treatment of chronic pain in people with HIV, and is the team leader for the substance abuse section of the Department of Health and Human Services Panel on Adult and Adolescent Antiretroviral Treatment Guidelines.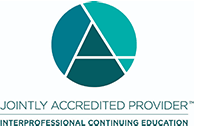 Accreditation and Credit Designation
In support of improving patient care, this activity has been planned and implemented by American Academy of CME, Inc. and ACTHIV Institute. American Academy of CME, Inc. is Jointly accredited by the Accreditation Council for Continuing Medical Education (ACCME), the Accreditation Council for Pharmacy Education (ACPE), and the American Nurses Credentialing Center (ANCC), to provide continuing education for the healthcare team.
Physicians
American Academy of CME, Inc., designates this enduring material for a maximum of 1.0 AMA PRA Category 1 CreditsTM. Physicians should claim only the credit commensurate with the extent of their participation in the activity.
Nurse Practitioners/Nurses
American Academy of CME, Inc. designates this educational activity for 1.0 ANCC contact hours
(1.0 Pharmacotherapeutic Contact Hours).
California
Provider approved by the California Board of Registered Nursing, Provider Number CEP16993 for 1.0 contact hours.
Physician Assistants
American Academy of CME, Inc. has been authorized by the American Academy of PAs (AAPA) to award AAPA Category 1 CME credit for activities planned in accordance with AAPA CME Criteria. This activity is designated for 1.0 AAPA Category 1 CME credits. Approval is valid until 11/22/2020. PAs should only claim credit commensurate with the extent of their participation.
Target Audience
This activity has been designed to meet the educational needs of the HIV care team, including physicians (both specialists and primary care/family medicine), nurses, nurse practitioners, physician assistants, and pharmacists who are in practice but are newer to HIV medicine or who are in training. Other healthcare providers may also participate.
Disclosure Statement
According to the disclosure policy of the Academy, all faculty, planning committee members, editors, managers and other individuals who are in a position to control content are required to disclose any relevant relationships with any commercial interests related to this activity. The existence of these interests or relationships is not viewed as implying bias or decreasing the value of the presentation. All educational materials are reviewed for fair balance, scientific objectivity and levels of evidence. Disclosures are as follows:
Faculty
R. Douglas Bruce, MD, MA, MS: No relevant financial relationships with any commercial interests.
Planning Committee
Sharon Lee, MD, Medical Director, Southwest Boulevard Family Health Care Services of Greater Kansas City, (Kansas); President, ACTHIV: No relevant financial relationships with any commercial interests.
John JD Juchniewicz, MCIS, CHCP, and Natalie Kirkwood, RN, BSN, JD, Lead Nurse Planner, American Academy of CME, Inc.: No relevant financial relationships with any commercial interests.
This activity may contain discussion of off-label or investigational information.
The opinions expressed in this educational activity are those of the faculty, and do not represent those of Academy, ACTHIV or American Nurses Credentialing Center's Commission on Accreditation. This activity is intended as a supplement to existing knowledge, published information, and practice guidelines. Learners should appraise the information presented critically, and draw conclusions only after careful consideration of all available scientific information.
This activity will discuss off-label information.
Instructions on How to Receive Credit
There are no fees to participate in the activity. Participants must review the CME/CE information, including disclosures, and view the activity. To receive CME/CE credit for your participation, please follow the directions at the conclusion of the program and complete the program evaluation. Your certificate will be distributed immediately.
Copyright
© 2019. This CME/CE-certified activity is held as copyrighted © by American Academy of CME and ACTHIV. Through this notice, the Academy and ACTHIV grant permission of its use for educational purposes only. These materials may not be used, in whole or in part, for any commercial purposes without prior permission in writing from the copyright owner(s).